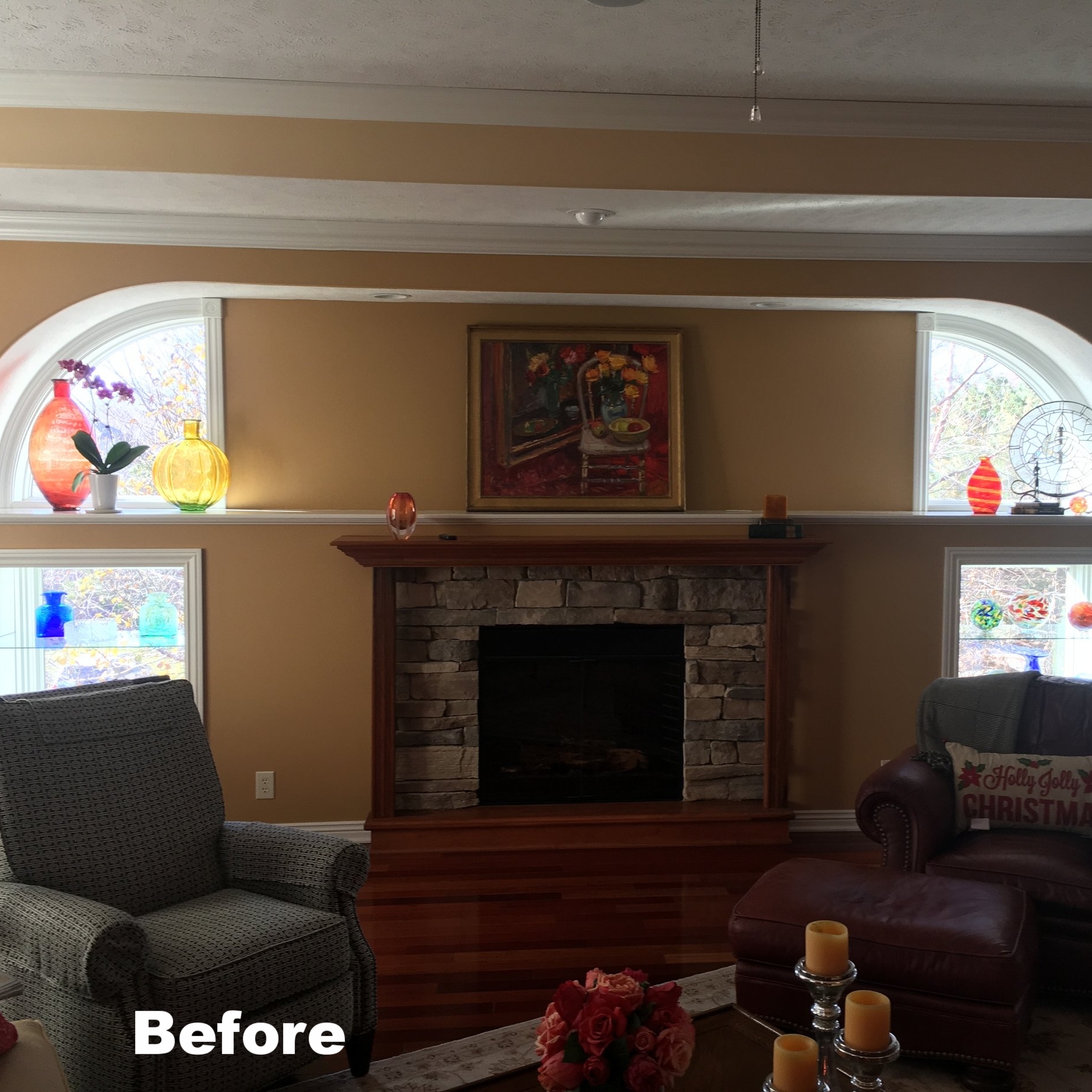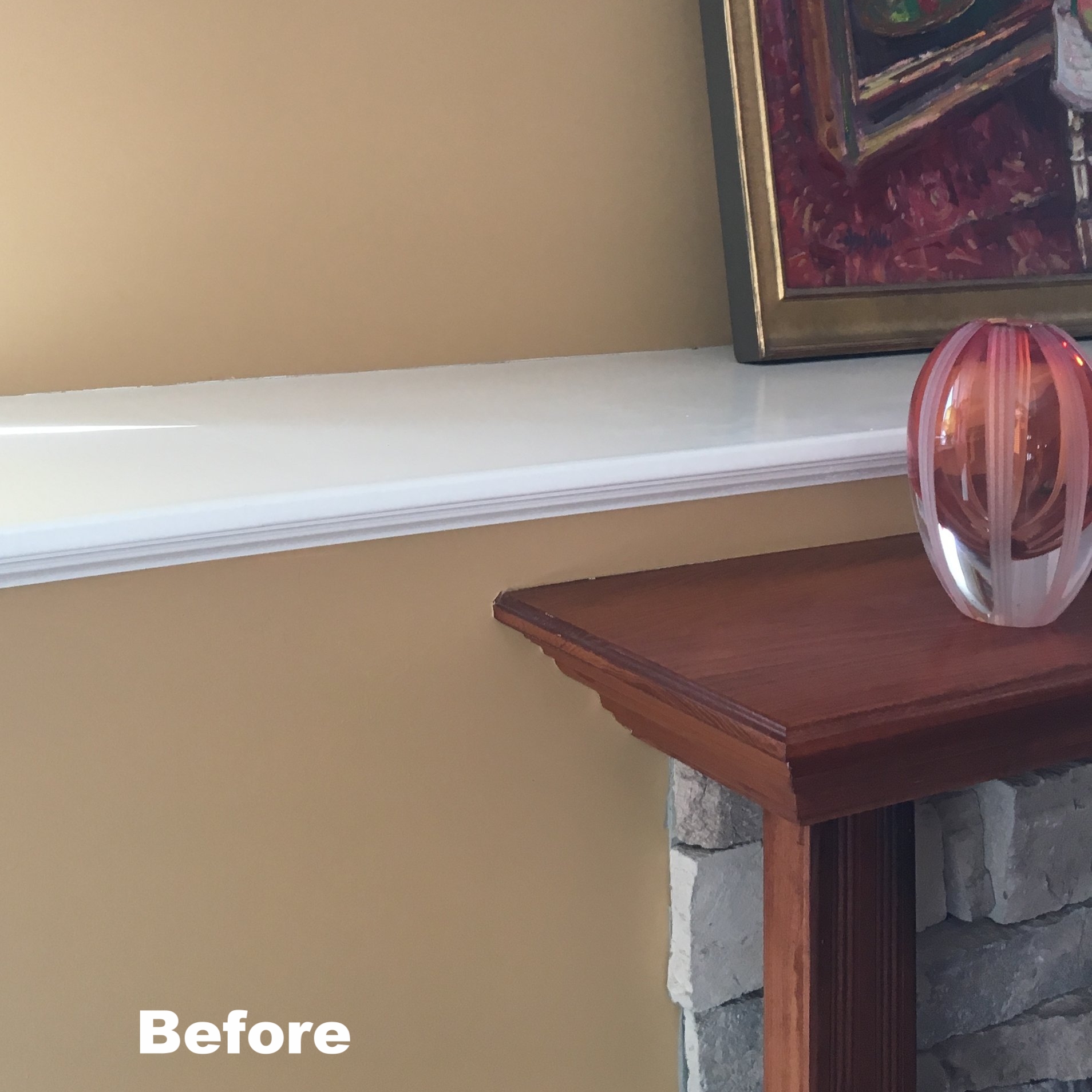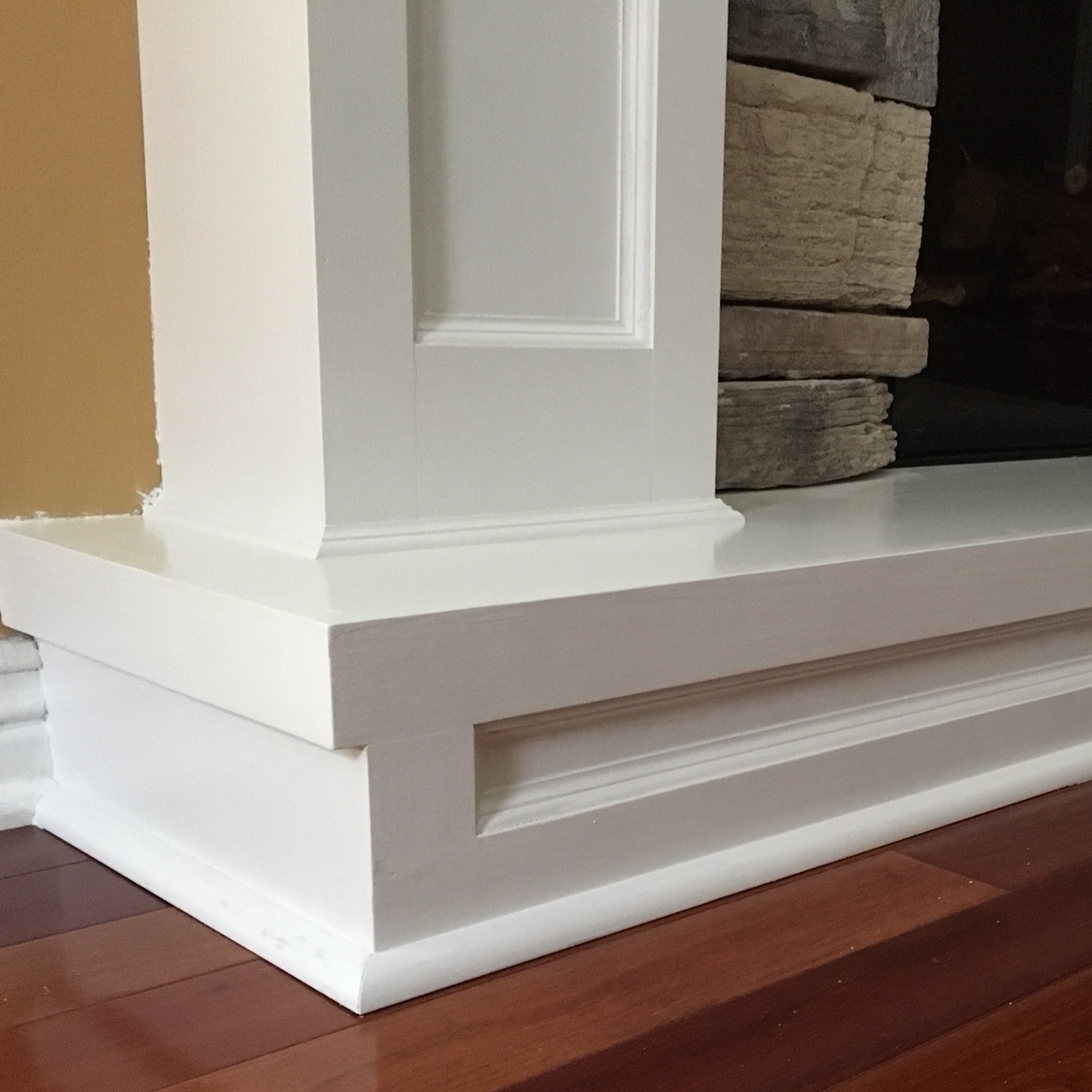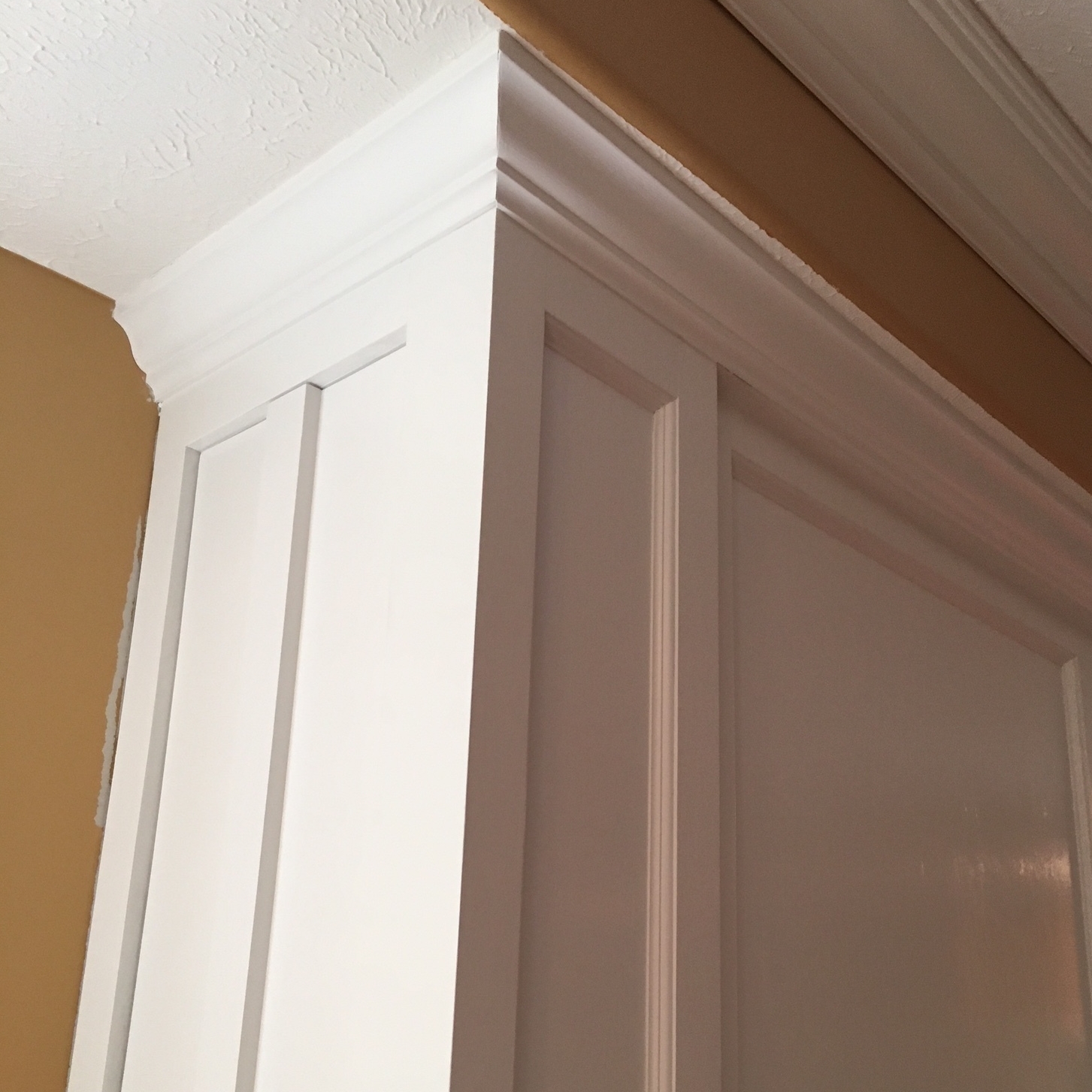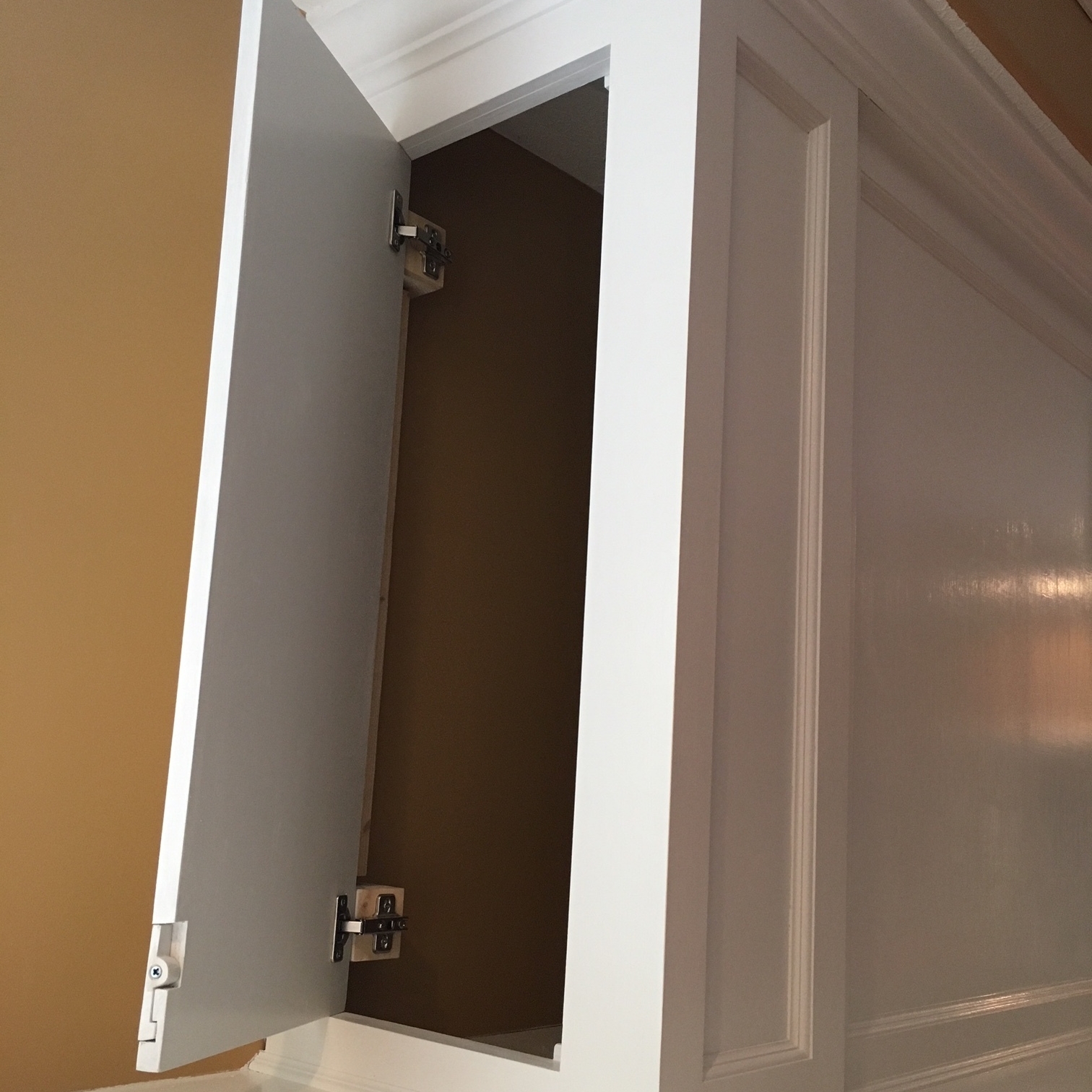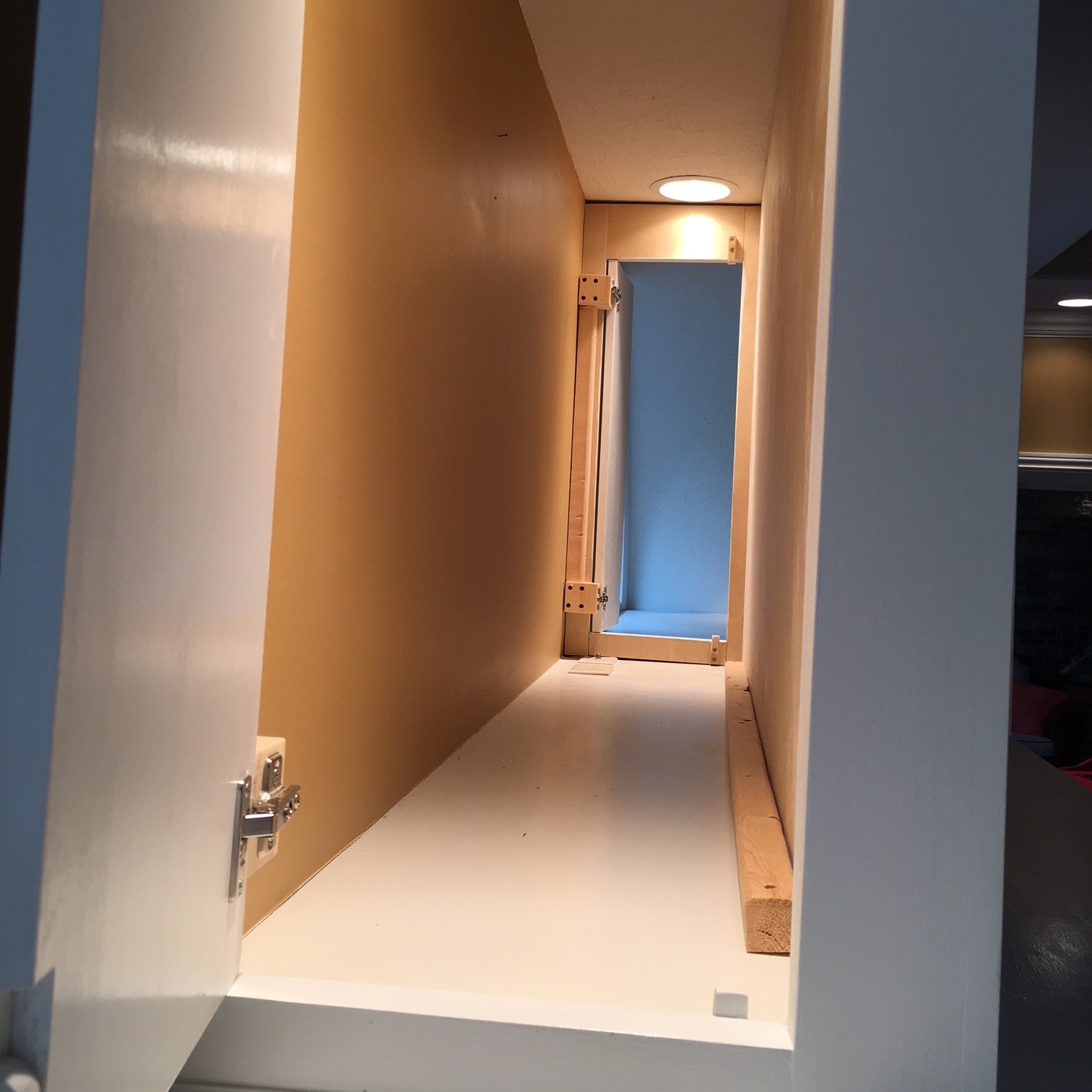 Fireplace mantle
I had the pleasure of working with a couple that wanted to make an update to their fireplace mantle. Initially, the budget kept them from building the mantle they wanted. But now was the time to update to a mantle that matched other elements of the living room.
Their needs for the new mantle were:
A more traditional-styled piece, painted white to match the trim.

Want panels that would match the wainscoting throughout the living room/dining room.

Want to add an upper section to the fireplace. With a shelf the top section being a shelf, I thought it would be a great area to use the space within as an accessible storage area.
After drawing up the plans and getting the client's blessing, I built the base, the lower mantle, wrapping around the existing stone face, and an upper section with hidden side doors to access the storage space. All of them are brought together with paneled columns that run the height of the mantle.
If you're in the Lincoln, Nebraska area and have a fire place that needs to be updated, and maybe you need some ideas, contact me. I would be more than happy to meet with you, listen to your needs and create something that will be an amazing centerpiece of the room.